Chelsea Dentist
All on four
Computer Guided All on Four Top quality Dental Implants in Chelsea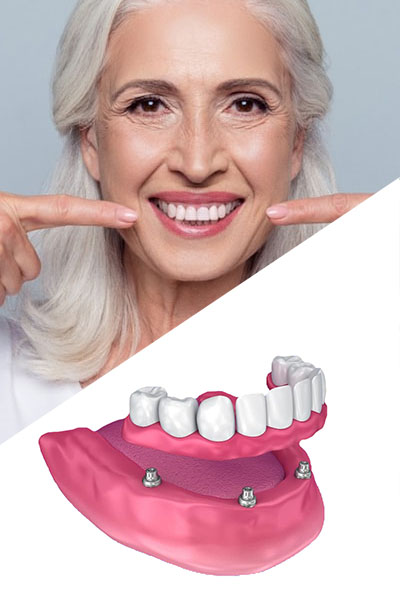 Call & Schedule 15 minutes of FREE one-on-one consultation with Dr Shenas
All-On-Four dental implants
All-On-Four dental implants have changed the face of dentistry in the past few years.  It is the most modern and reliable way to replace multiple missing teeth with expert planning and surgery that restores oral functions and aesthetic appeal. It requires dentist to work with precision and detail to give you that shining smile and youthful look you crave. Implants are the most effective way to replace teeth that are lost due to accident, illness or disease and offer a safe and practical means to getting new teeth that look and work like natural set.
Change the way your teeth look in just ONE appointment!
Computer guided minimally invasive and non-incision dental implant treatment.

Dr. Shenas is one of the best dental implants specialists in Chelsea, London offering advanced solutions for restoring smiles.  Therefore, if you have multiple missing teeth and look forward to worthy advice, call us for an appointment today and our expert dentist will recommend the means for teeth replacement.
How All-on-Four work?
All-on-Four dental implants offer complete dental rehabilitation for people with severely compromised teeth because it helps to achieve fixed arch of artificial teeth in case of multiple tooth loss. As evident from its name, All-on-Four just requires four dental implants to replace a complete arch of lower teeth which has made dental treatment very convenient.  Certainly it consists of four medical-grade titanium posts that are surgically inserted into the jaw and these implants act as a foundation for the new teeth.
After the screw is fused in the jaw and the bone has healed, a fixed set of teeth that exactly looks like your natural set is added to the implants to give you the perfect look.  This treatment is extremely technique sensitive and Dr. Shenas works most competently in planning the implant placement before going ahead with the surgical procedure.  Hence it takes meticulous pre-planning with digital workup to design full arch of teeth for satisfactory results.
Above all, All-on-Four dental implant procedure has proved to be a revolutionary step in cosmetic dentistry, taking dental treatment to next level as it has made full arch replacement possible in just a matter of hours with minimal implants.
What is the procedure for All-on-Four dental implants?
With All-on-Four procedure, the denture is permanently secured into place by screws attached to 4 precisely placed implants. An initial consultation with Dr. Shenas is necessary to determine your suitability for All-on-Four dental implants treatment. He will ask about your medical history and discuss the entire process in detail to help you understand the procedure.
The second step is Cone Beam CT scan, a specialized type of 3D dental x-ray that shows your jaw, muscles and facial structures in great detail along with Digital Teeth position and Guided Implant Surgery to plan the surgical process smoothly.This helps Dr. Shenas to determine the condition of your jaws and bone as well as the quality and quantity of available bone for the procedure so that he can plan the position of each implant and fit them most accurately.
What makes All-on-Four implants the best choice:
Full-functioning, new set of teeth in short time with just four implants for lower jaw
Overall improved appearance and facial structure
Long lasting permanent set of teeth
Easy to care for artificial teeth
Natural and healthy looking bright smile with all new, real looking teeth
Ability to chew, bite and eat everything without worrying about pain
Least invasive surgery
Easy and simple care and maintenance
Lightweight, strong and biocompatible titanium screws that adjust well in the jaw bone without causing infection or problem
Best smile makeover treatment
All-on-Four implants are the best choice as they help you regain comfort and confidence by replacing entire mouth of decayed or lost teeth with just four dental implants and only one surgery.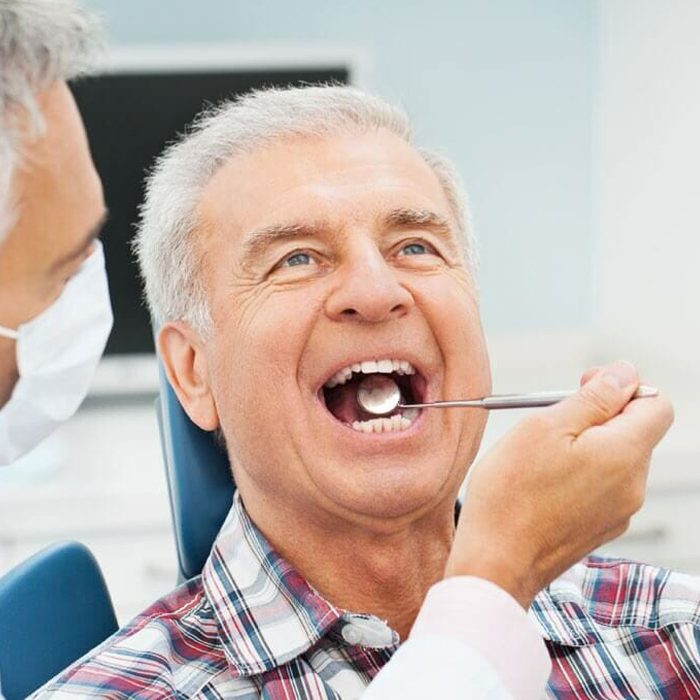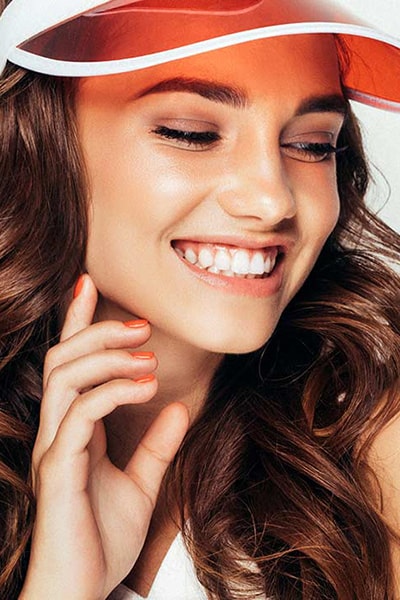 What are the benefits of All-on-Four implants?
Seems like the biggest benefit of All-on-Four implant is that patients who have lost a lot of bone do not need to go through extensive surgeries in order to rebuild their bones. Likewise this treatment maximizes the use of jawbone in an area where it is stronger and thicker as implants are placed in the front of the mouth, ruling out the need for bone grafting.
Furthermore, by angling the implants, the dentists avoid the sinus in the upper jaw and the nerve in the lower jaw, securing complete arch of teeth with just four implants for lower teeth and five to six implants for upper teeth. These implants are easy to maintain and remain clean and hygienic for a longer time and you can enjoy healthy, strong and good looking teeth most conveniently.
Can I have All-on-Four implants?
You can have All-on-Four dental implants if you are facing complete tooth loss in upper or lower jaw or in both the jaws. They are also a good choice if you are currently wearing full dentures and want to find a permanent method of replacing your teeth. It is best to consult an expert dentist to find out more about getting All-on-Four implants.
Implant therapy might not work for you if your jaw bone is not strong or thick enough to support these implants and bone grafting is also not possible. You cannot have dental implants if you have untreated gum disease, uncontrolled diabetes or other medical conditions that increase the risk of failure due to infection.
How to care for All-on-Four dental implants?
Take care of your implants just like natural teeth and they will last for years. The implants should be kept clean by brushing and flossing twice a day, especially after meals to ensure all sides of implant remain free of food particles that lead to plaque and decay.
Make sure to visit your dentist regularly so that he can examine the implants thoroughly and clean them professionally, if needed, to maintain their longevity and overall oral hygiene.
Dr. Shenas is one of the best dental implants specialists in Chelsea, London offering advanced solutions for restoring smiles.  If you have multiple missing teeth and look forward to worthy advice, call us for an appointment today and our expert dentist will recommend the means for teeth replacement.
As an implant specialist, Dr. Shenas knows how to give you natural looking teeth and shining smiles within a matter of days by combining innovative technology with his experience and expertise.  We welcome you to Dr. Shenas Dental Clinic; come and see how we can help you enjoy optimal oral health with the best dental treatments.
Do you have any question about dental implants in Chelsea and surrounding areas?  To get a free quote, and appointment with the best rated dental implantologist in Sloane Square SW1 and SW3 please feel free to call us at: 020 7589 2319. Our trained crew will walk you through the best possible treatment type.
Dr Shenas Dental Clinic
51 Cadogan Gardens
Sloane Square
London SW3 2TH
020 7589 2319
Book your Appointment
If you book your appointment online during working hours, we will contact you within two hours to confirm the date and time your visit.
Start Your Smile Journey Today!
Our skilled, experienced and friendly practitioners, and access to the best dental technologies is a great combination for creating your brand new smile.