Chelsea Dentist
Mini dental implants
Get the best mini implant treatment with Dr. Shenas in Chelsea.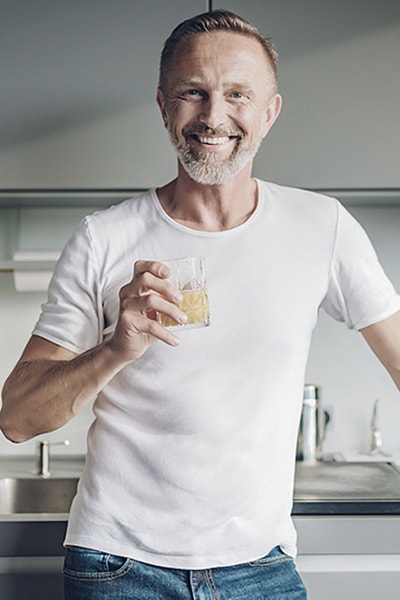 Call & Schedule 15 minutes of FREE one-on-one consultation with Dr Shenas
What are mini dental implants?
Mini dental implants help patients replace their lost or missing teeth in a more time and pain effective manner. There are many people who cannot bear the invasive conventional implants surgery while others don't have the bone mass in the jaws for regular implants or can't wait for months for implants to take root; this makes mini implants the best teeth restoration option for them.
Change the way your teeth look in just ONE appointment!
Computer guided minimally invasive and non-incision dental implant treatment.

Mini dental implants area great choice when it comes to replacing incisors where there is little room to put a traditional sized implant.  The best thing about these mini implants is that they can support most types of teeth replacement, enabling people to regain lost tooth if they cannot go for other treatment options due to any reason.
How mini dental implants differ from traditional dental implants?
Mini dental implants differ from traditional dental implants in shape as well as size. The mini implant is narrower and it has a screw instead of a post.
Mini implants have the same structure as regular implants but the actual design is slightly different and they are smaller in form; they are a single unit as compared to the regular dental implants that usually comes in two pieces; they have a titanium post with a ball on the end, and a socket with a rubber O-ring that attaches the tooth to the post. Regular implants are 3.4 to 5.8 mm wide, but mini implants are only 1.8 to 3.3 mm in diameter and 10 to 15 mm long as the strength of a mini implant is determine by the length of the implant screw.
Mini dental implants are also made from top quality titanium but the smaller size and altered shape makes this a versatile treatment that only a highly experienced implant specialist can handle. Dr. Shenas is an expert cosmetic dentist in Chelsea and can help you with the best mini dental implants in just one visit.
Benefits of mini dental implants:
They help you eat, smile and speak with confidence
They are placed using a simple, non-surgical approach which makes the entire process very easy and quick
They are a great solution to teeth replacement, even in places where conventional implant is not possible
They can be placed to anchor dentures or cemented bridges and crowns
They help to preserve jaw bone and maintain proper mouth shape, bite and speech
They just require one visit to the dentist and do not require any sutures
How to care for mini implants?
Mini implants require the same care as natural teeth or conventional dental implants. Regular brushing and flossing along with routine visit to your dentist for checkup can help you enjoy your new teeth most effectively.
Losing natural teeth for any reason can be pretty traumatic at any age, shaking your confidence and affecting your smile. Mini dental implants give you a chance to be yourself again and smile and eat normally by restoring your aesthetic appeal and oral functions avoiding painful surgical procedure and long waiting time.
Dr Shenas Dental Clinic
51 Cadogan Gardens
Sloane Square
London SW3 2TH
020 7589 2319
Book your Appointment
If you book your appointment online during working hours, we will contact you within two hours to confirm the date and time your visit.
Start Your Smile Journey Today!
Our skilled, experienced and friendly practitioners, and access to the best dental technologies is a great combination for creating your brand new smile.