Qualified & experienced dental team at Dr Shenas dental clinic in Chelsea
Based in the heart of Chelsea & Kensington, our dental team at Shenas Dental Clinic take pleasure in providing a quality dental experience for our respected patients. Our team has several decades of combined experience aiming to offer friendly, yet modern dentistry and achieve highest patient satisfaction across all dental domains. In another words, our team's objective is to help you achieve and maintain the excellent, healthy smile.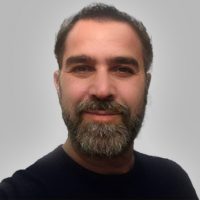 Dr. Feri Shenas DDS
Principal Dentist | GDC Registration No. 76052
Dr Shenas graduated from the University of Gothenburg in Sweden and has been working exclusively in advanced private and cosmetic dentistry for many years. He has devoted himself to maintaining high standard of clinical excellence that has carried with him through every phase of his career.
His main interest lies in all aspects of Cosmetic Dentistry with a special interest in Dental Implant Treatment and Facial Aesthetics. Dr Shenas has attended numerous postgraduate courses and conferences in Restorative and Aesthetic dentistry as well as in Dental Implants. He regularly attends conferences in the USA as he is an active member of the American Academy of Cosmetic Dentistry (AACD).
His passion for cosmetic dentistry has led him to undertake continuous professional development both in the UK and abroad to keep abreast of the latest techniques.
Dr Shenas is an active member of: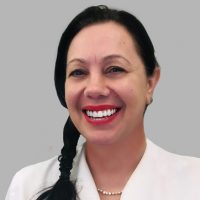 Ms Magdalena Ali
Dental Assistant | GDC 109602
Magda is an experienced qualified dental nurse, achieving her National Certificate in Dental Nursing in 2003 from Eastman Dental Hospital. Her friendly, caring nature and exceptional organization skills are a great asset to the practice.
Magda enjoys furthering her education within the field of dentistry and she maintains her personal development through attending regular courses and conferences. She can help with any questions or queries you may have by telephone, e-mail and in person and she will make your visit as smooth and comfortable as possible.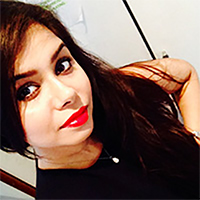 Farah
Practice Manager
Fara is an overseas qualified dentist, and holds Master's degree in Business Administration from UK. She has been in the dental industry for over 10 years, and proved her abilities in various similar disciplines. Having her own dental clinic abroad vitally contributed in her broad experience and vision about clinical dentistry, dental regulations, and patient care.
Fara is patient focused, warm & friendly in nature. She likes perfumes, and keenly follow fashion trends.
Dazzle everyone with pearly white teeth every time you smile with premium air polishing service by our Chelsea dental clinic. Book an appointment now!
Dr Shenas Dental Studio
51 Cadogan Gardens
Sloane Square
London SW3 2TH
020 7589 2319
Book your Appointment
If you book your appointment online during working hours, we will contact you within two hours to confirm the date and time your visit.
Start Your Smile Journey Today!
Our skilled, experienced and friendly practitioners, and access to the best dental technologies is a great combination for creating your brand new smile.