Chelsea Dentist
Hygiene Services
Hygiene Services – best hygiene services in Chelsea with Dr. Shenas Dental Clinic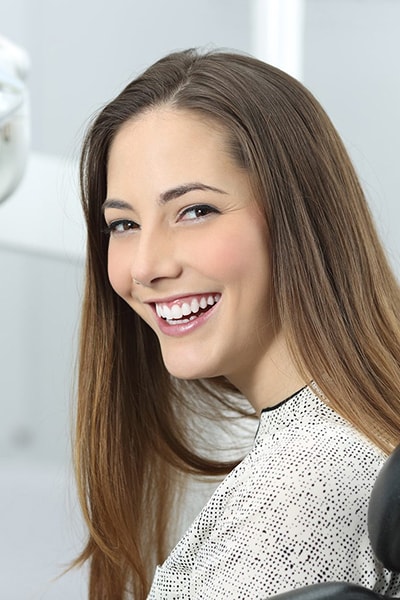 There are two simple steps to good oral hygiene and healthy gums and teeth; good home care and regular visits to the hygienist. Sometimes it becomes tough to take good care of your teeth and gums at home and understand what is wrong and what to do.  Hygiene services focus on taking good care of your teeth on regular basis and understanding the ways and means that guide you in this regard.  The main idea behind hygiene services is to help patients attain and maintain optimum level of oral health with high standards of oral care.
Change the way your teeth look in just ONE appointment!
Dental hygienists strive to prevent dental decay and gum diseases by removing plaque and tartar from the surface of the teeth. They also educate patients on how to care for their teeth and gums in the most effective manner by adopting healthy habits that ensure good oral and general health. The hygienists examine your mouth very carefully to assess the overall health of your teeth and gums and check for any signs of disease to get them treated on time.
How poor oral hygiene affects overall health 
Poor oral hygienic can lead to:
Swollen and inflamed gums
Loose teeth
Receding gums
It is essential to understand the significance of oral hygiene as this is one of the most effective means of preventing long term dental problems and keeps you away from tooth decay and gum diseases. It plays a key role in keeping your teeth healthy and strong as you grow older and stops serious problems like tooth loss and premature aging from resulting bone loss in the jaw.
Hygienists help you enjoy healthy and lasting teeth and fresh breath by:
Devising a personal oral hygiene plan that is developed according to your individual needs
Recommending the right products, types of brushes and effective means of using them for best results
Advising you on eating foods that affect your dental health and even suggesting change of eating habits to avoid staining and acid erosion
Removing staining from teeth with help of air polishing that removes stains with a combination of air, sodium bicarbonate and water
Avoiding gum diseases with early diagnosis and better care
Preventative dentistry ensures that with thorough hygiene and good care your teeth last a lifetime and you don't suffer any problems.  The dental hygienist focuses on your living conditions and lifestyles and advises you on all aspects of hygiene, including the use of toothbrushes, electronic aids, dental floss and inter-dental brushes.
Improve overall oral hygiene with best hygiene services Chelsea
The dental hygienists at Dr. Shenas Dental Clinic are highly trained professionals who are most enthusiastic about enlightening patients on effective dental care.They recommend quality and safe oral hygiene products and techniques that enable you to take good care of your teeth and gums at home too.
By working with the best dental hygienists, you can avoid long and painful treatments that result due to unhealthy eating and damaging oral habits.
How often should you see your dentist or hygienist?
In most of the cases, visiting your dentist or hygienist twice or thrice a year can help you maintain good oral health. However, your hygienist will recommend how soon you should visit the clinic if you suffer from any dental problems and need special attention or care after having a good look at your teeth.
Do you have any question about Dental examination in Chelsea and surrounding areas? To get a free quote, and appointment with the best rated dental examination in Sloane Square SW1 and SW3 please feel free to call us at: 020 7589 2319. Our trained crew will walk you through the best possible treatment type.
Dr Shenas Dental Clinic
51 Cadogan Gardens
Sloane Square
London SW3 2TH
020 7589 2319
Book your Appointment
If you book your appointment online during working hours, we will contact you within two hours to confirm the date and time your visit.
Start Your Smile Journey Today!
Our skilled, experienced and friendly practitioners, and access to the best dental technologies is a great combination for creating your brand new smile.