Chelsea Dentist
Dental Implants
Dental Implants in Chelsea with support of computerized 3D visual aid for best precision.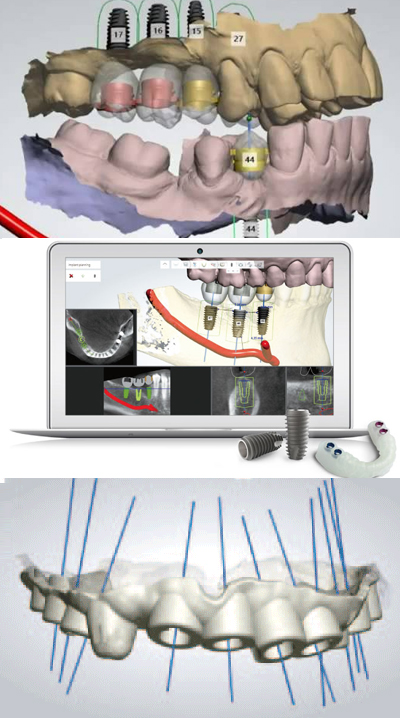 Call & Schedule 15 minutes of FREE one-on-one consultation with Dr Shenas
Tooth decay, injury, trauma as well as infections and various diseases lead to tooth loss and with the passage of time, it begins to affect the other teeth too. A dental implant is the best way to restore your self-esteem and confidence if you are missing one or more teeth that undermine your overall appearance.
These days dental implants are most popular and highly used tooth replacement treatment as they offer a reliable and permanent solution to missing or lost tooth.  You have a chance to live as normal life as possible with natural looking teeth that restore your aesthetic and oral functions.
Change the way your teeth look in just ONE appointment!
If you seek a long term and effective solution for teeth restoration and improved personality, call Dr. Shenas Dental Clinic now to discuss the possibility of dental implants with our experienced and expert dentists.
Computer guided minimally invasive and non-incision dental implant treatment.

Change the way your teeth look in just ONE appointment!
How the dental implants work?
A dental implant consists of a titanium screw or cylinder that is about 8 to 16mm long. This screw is inserted into a prepared bone socket in the jaw and acts like a root for the missing teeth.  The titanium screw fuses with the surrounding bone, making it strong and stable enough to support the false tooth. A special attachment, known as the abutment is fitted on top of the implant which provides support for the crown, your new tooth.
The replacement tooth or crown will be custom designed to restore your personal appeal and oral functions based on the size, shape and fit of your mouth and existing teeth.
The dental implant process might be a little longer as it requires surgery to implant the post in the jaw, but it provides a permanent solution. You will get natural looking teeth that will restore your eating, chewing and speaking abilities and help you present a better face to the world.
You can get single tooth as well as multiple teeth implants most conveniently. The process remains the same and the dentist will do a thorough job of planting posts in the mouth to get one or more crowns for missing teeth. All dental implants need to work is strong jaw bone that will act as a root for your artificial tooth.
As putting an implant is a surgical procedure, Dr. Shenas will take a CT scan and dental x-ray to ensure precision for placing it in the right location. In case of single implants, he will ensure that there is adequate room in between the teeth so that the crown can be fitted accurately.
Why choose dental implants?
They are a much better option than conventional crowns, bridges and dentures that are removable and also fall out due to long term usage
They look and feel like natural teeth as they are permanent and do not have to be taken out for cleaning
They do not affect the neighboring teeth and eliminate the need for filing or shaping them as they don't require anchors for support
They help to strengthen the jaw bone as the implant is fused to the bone and gives it the power to support the facial structure
They restore the shape of the face and mouth by filling the gaps that make you look older
The best thing about dental implants is that they provide much needed relief from evident signs of aging and wrinkles that result due to gaps in the mouth. They fit perfectly by blending in with your natural teeth as the crowns are made in color to match your existing teeth.
Who can have dental implants?
Anyone who has one or more missing teeth can go for dental implants to restore facial appearance and chewing abilities. It is essential to note that the bone tissue should be strong enough and fully developed to hold the implant post.
People younger than 18 years of age cannot go for dental implants as their jaw bones are not developed yet. Even elderly people who face bone loss will need bone grafting surgery before they can have dental implants treatment.  There should be no untreated tooth decay or gum disease in the mouth as it can cause infection around the implant and lead to its failure.
How long these dental implants last?
Dental implants work just like real teeth and can last up to 10 years or even more if you look after them the right way. Oral hygiene practices like daily brushing and flossing keep your implants in good condition for a long time.
Visit your dentist regularly for thorough examination and professional cleaning to keep them functioning for years without causing any problem.
Dr. Shenas is the most reliable and well-known dental implant specialist in Chelsea, London offering highly effective dental solutions for restoring smiles. Get the best dental advice regarding implants to ensure optimal oral health and restore normal teeth functions.
Dr Shenas Dental Clinic
51 Cadogan Gardens
Sloane Square
London SW3 2TH
020 7589 2319
Book your Appointment
If you book your appointment online during working hours, we will contact you within two hours to confirm the date and time your visit.
Start Your Smile Journey Today!
Our skilled, experienced and friendly practitioners, and access to the best dental technologies is a great combination for creating your brand new smile.