Chelsea Dentist
Laser dentistry (Quicklase®)
Redefining the dental experience for patients with all-effective laser in Chelsea.
Best laser dentistry
Quicklase is the best-selling laser which helps dentists' provide finest possible experience to their patients with expanded features and enhanced capabilities.  It is the 4th generation all-in-one laser that has been specifically designed for easy usage and improved functionality. With a large 4 inch screen, it provides dentist a chance to give premium treatment to their patients by working most effectively on seven key applications that include surgery, implants, coagulation, perio, endo, whitening and pain therapy LLLT (Low-level laser therapy).
Change the way your teeth look in just ONE appointment!
Dr. Shenas Dental Clinic uses the most reliable and state-of-the-art technology to provide the best dental treatments to its clients and Quicklase helps us resolve daily clinical challenges most competently.
It is a very effective alternative to the dental drills and helps to give patients anxiety-free, comfortable, and relaxing dental experience. It has been engineered to replace three instruments in a majority of cases; the scalpel, the electro surgery unit as well as retraction cord and enable dentists to provide a refreshing and calm patient experience. Dr. Shenas realizes that many patients are apprehensive of the dental treatments and the face severe anxiety when it's time to sit on the chair and begin the procedure and uses tools that put patients at ease to make their experience less distressing.
Quicklase is the innovation of a leading British manufacturing company, with over 25 years of experience in the market with CE Medical Directive and FDA laser certifications. Its cases are made from unique aluminum light steel for 100% EMC protection and it aims to meet and exceed the expectations of the customers and comply with all regulatory requirements and quality management system.
It can be most effectively used by dentists as well as orthodontists, periodontists, endodontists, implantologists and hygienists in their treatments.  With this reliable, flexible and proven technology, Dr. Shenas provides the best dental experience to patients, helping them achieve optimal oral health.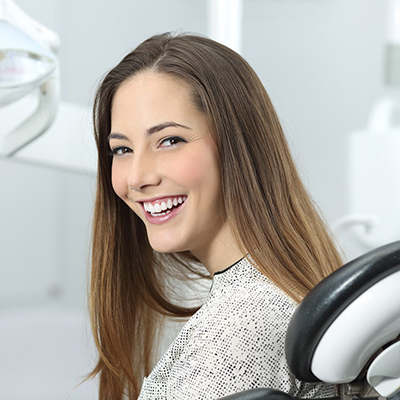 Do you have any question about advanced technology being used at our dental practice in Chelsea and surrounding areas? To get a free quote, and appointment with the best rated dentist in Sloane Square SW1 and SW3 please feel free to call us at: 020 7589 2319. Our trained staff will walk you through the best possible treatment type.
Dr Shenas Dental Clinic
51 Cadogan Gardens
Sloane Square
London SW3 2TH
020 7589 2319
Book your Appointment
If you book your appointment online during working hours, we will contact you within two hours to confirm the date and time your visit.
Start Your Smile Journey Today!
Our skilled, experienced and friendly practitioners, and access to the best dental technologies is a great combination for creating your brand new smile.