Chelsea Dentist
Front tooth implant
Front tooth implant – the perfect solution for lost, missing or decayed tooth in Chelsea, London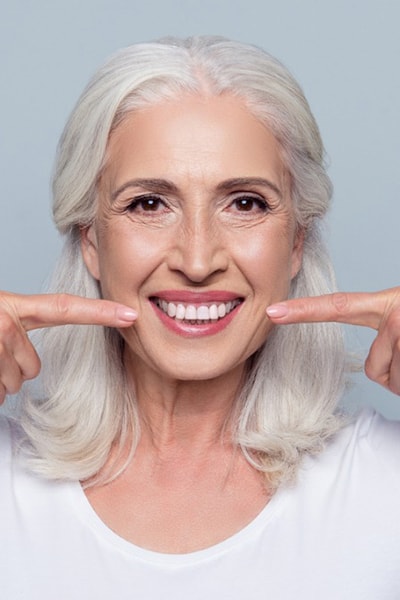 Call & Schedule 15 minutes of FREE one-on-one consultation with Dr Shenas
Our front teeth are exposed which makes them vulnerable to dental injuries and sports accidents. Losing a front tooth due to injury, trauma, decay or infection can be very upsetting . Because, it can result in odd shape of the mouth and deeply affect your self-confidence and overall appearance too. Come and experience the best dental implants treatment at Dr. Shenas Dental Clinic with the most well-known and qualified dentist. Dr. Shenas has been offering cosmetic dental treatments for more than 15 years and can help you with front tooth implants most successfully.
Change the way your teeth look in just ONE appointment!
Computer guided minimally invasive and non-incision dental implant treatment.

What are front tooth implants?
A front tooth implant resembles a real tooth and helps to restore the shape of your mouth, your bite and your smile. It provides the alveolar bone with the right stimulation so that there is no bone loss and your jaw bone remains strong and healthy. Front tooth implant treatment is planned in advance and hence the actual surgery takes minimal amount of time. You can get a temporary tooth on the same day and a permanent one in just a matter of few days, as soon as your wound is healed.
An implant is placed in the jawbone with help of a surgical procedure. After the implant has been integrated into the bone, it acts like the root for the crown that will act as your teeth. A crown is then attached to the implant that fills the space with a natural looking tooth.
If you have lost a front tooth due to any reason, a dental implant is the most recommended solution. Contact experienced implant dentist Dr. Shenas, and he will help you with a top quality front tooth implant in the least amount of time to restore your confidence and smile.
Why front dental implant is the best choice?
Front dental implant is the best choice as it offers several advantages over other tooth replacement options. Not only it looks and functions like a natural tooth, it replaces a single tooth without sacrificing the size and shape of the neighboring teeth. Other dental treatment require the adjacent teeth to be reshaped or grounded in order to support the cemented bridge or crown which often leads to deterioration of a healthy tooth.
Dental implants are highly recommended as they protect overall oral health in the most effective manner. When you lose a tooth, the remaining natural teeth drift towards the gap. Therefore, it destabilizes them and changes the way your teeth bite together. In addition to this, tooth loss increases the stress and strain on the remaining teeth when you eat. Replacing the tooth with an implant helps to spread this load evenly, thus preventing dental wear and tear, decay and chipping.
Benefits of Dental Implants
They are the most effective and permanent solution to replacing missing or lost tooth as they offer the strength and durability of natural teeth
They provide far better structural support than either bridges or dentures and help you enjoy better chew and bite
The bone is better preserved with front dental implant as it is integrated with the jaw bone and keeps it intact
Front dental implants are much easier to care for and maintain than a bridge or a crown and just need regular brushing, flossing and frequent visit to the dentist to last a long time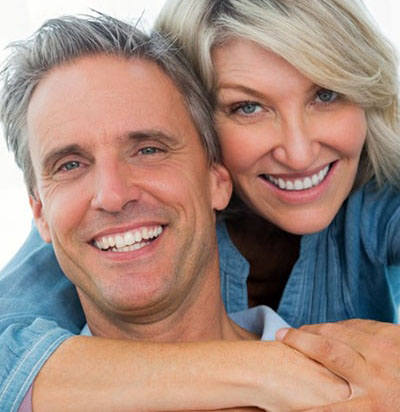 You no longer have to worry about your smile or overall appearance in case of a lost front tooth as dental implants are the most natural looking solution.  Dr. Shenas Dental Clinic offers a calm and stress-free environment with the most advanced clinical techniques and treatment options for best results.
Dr Shenas Dental Clinic
51 Cadogan Gardens
Sloane Square
London SW3 2TH
020 7589 2319
Book your Appointment
If you book your appointment online during working hours, we will contact you within two hours to confirm the date and time your visit.
Start Your Smile Journey Today!
Our skilled, experienced and friendly practitioners, and access to the best dental technologies is a great combination for creating your brand new smile.